Hi everyone
I haven't posted here before, but I like to collect Care Bears from the 80's. I buy them in boot sales and jumble sales and, when I get one I already have, I put him up for sale on ebay.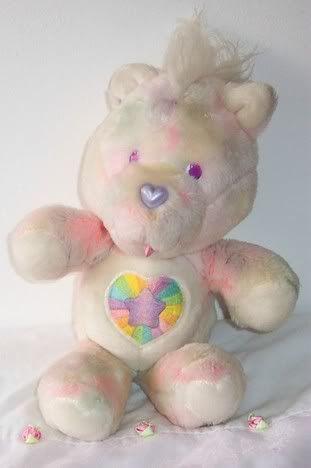 I just found a Noble Heart Horse, in really good condition so, as I know he is really hard to find in the US I am selling him.
He is in really good condition, considering how old he is, with clean tags and everything.
Even if you can't afford to bid for him, you might want to take a look anyway. He's here…
Noble Heart on ebay